Château Le Pin Beausoleil
BORDEAUX SUPERIEUR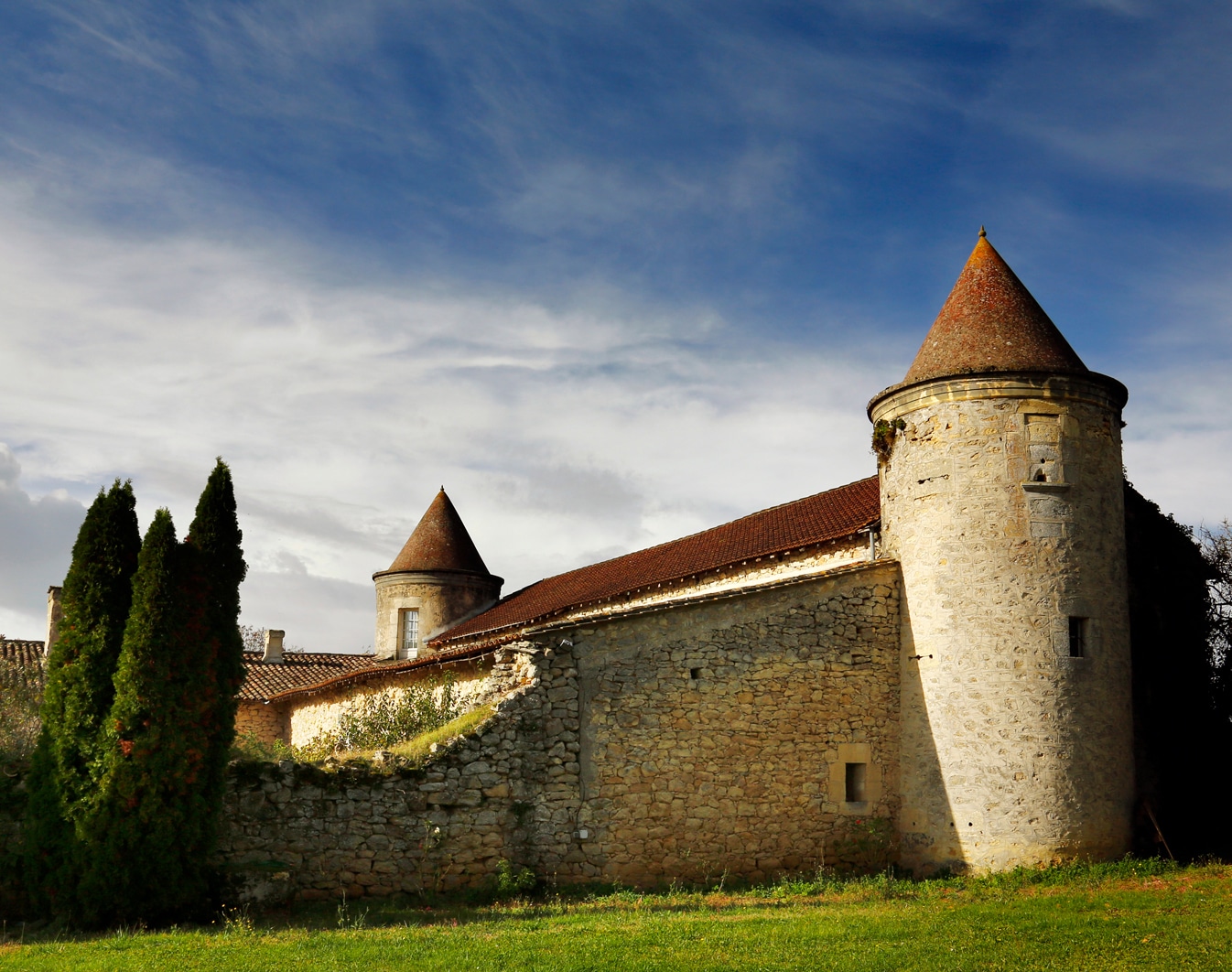 In the 15th century Le Pin was a beautiful manor house which was a Duke's res-idence in the region.
Today, this eight hectare property of vines is in hands of Ingrid and Michael Hal-lek, who have managed to enhance its beauty and authenticity.
The grape varieties are 75% Merlot, 22% Cabernet Franc and 3% Cabernet Sauvignon.
This manicured vineyard and the very accurate choice of organic farming has been able to produce the best possible grapes with respecting its environment.In the winery, where balance is the key word, the parcel-based vinification is made in thermo-regulated concrete vats. Maturing takes place in barrels. The second wine, Petit Soleil, has been created and aged to obtain a gourmet red wine.
It reflects the soul of the property with a more immediate accessibility.
Château Le Pin Beausoleil is an hidden gem situated on top of the Saint Vincent de Pertignas plateau overlooking the Dordogne River and the Saint-Emilion vine-yard.
It is located in a bright and airy environment, on a slightly sloping south-oriented plateau. This beautiful clay-limestone terroir is, depending on the plots and depths, slightly covered by ruby clay. The wine has vibrant aromatic range, spicy and floral characteristics and retains the tension and freshness.
Ingrid and Michael Hallek
Owners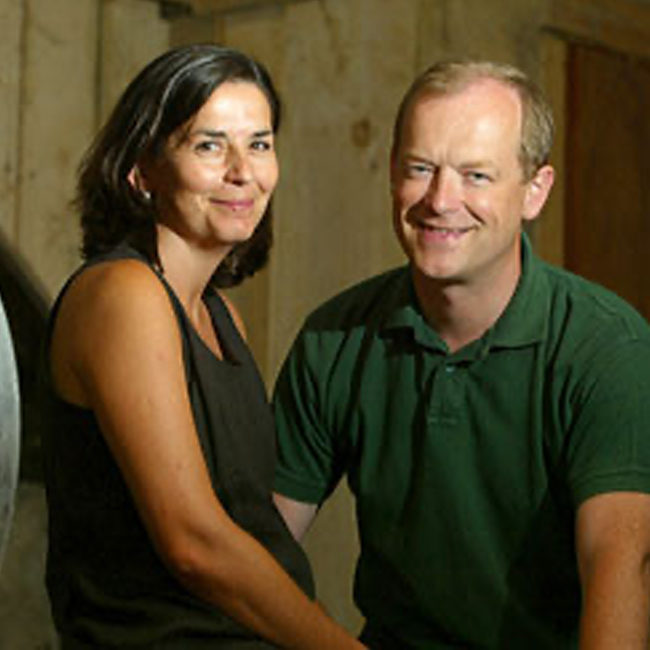 Château Le Pin Beausoleil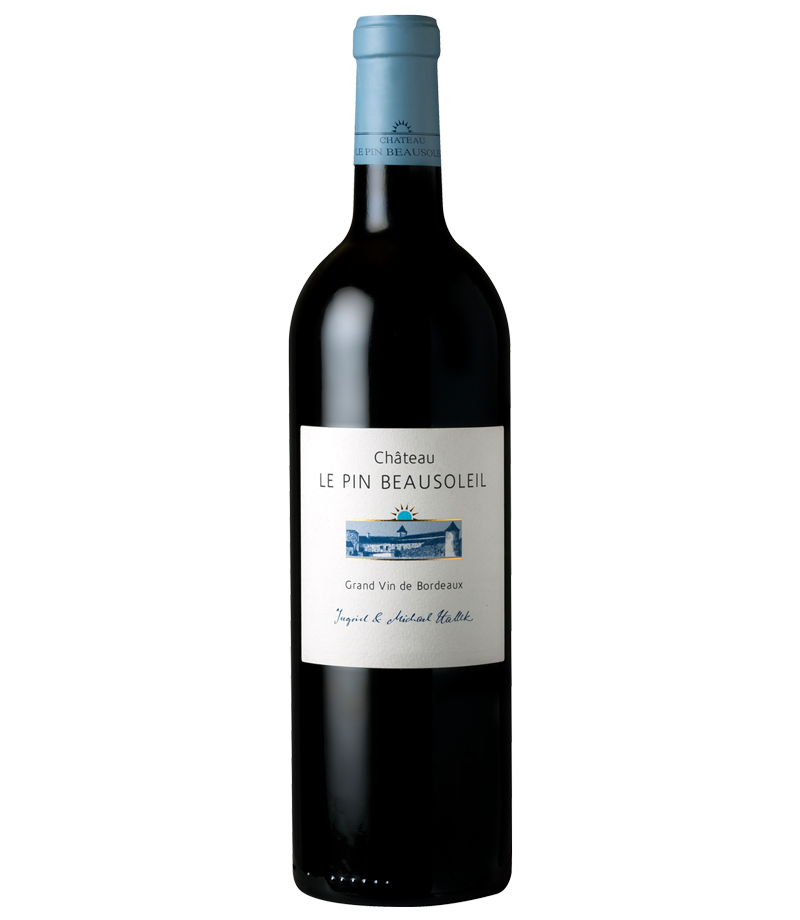 Petit Soleil