Château de Candale
SAINT-EMILION GRAND CRU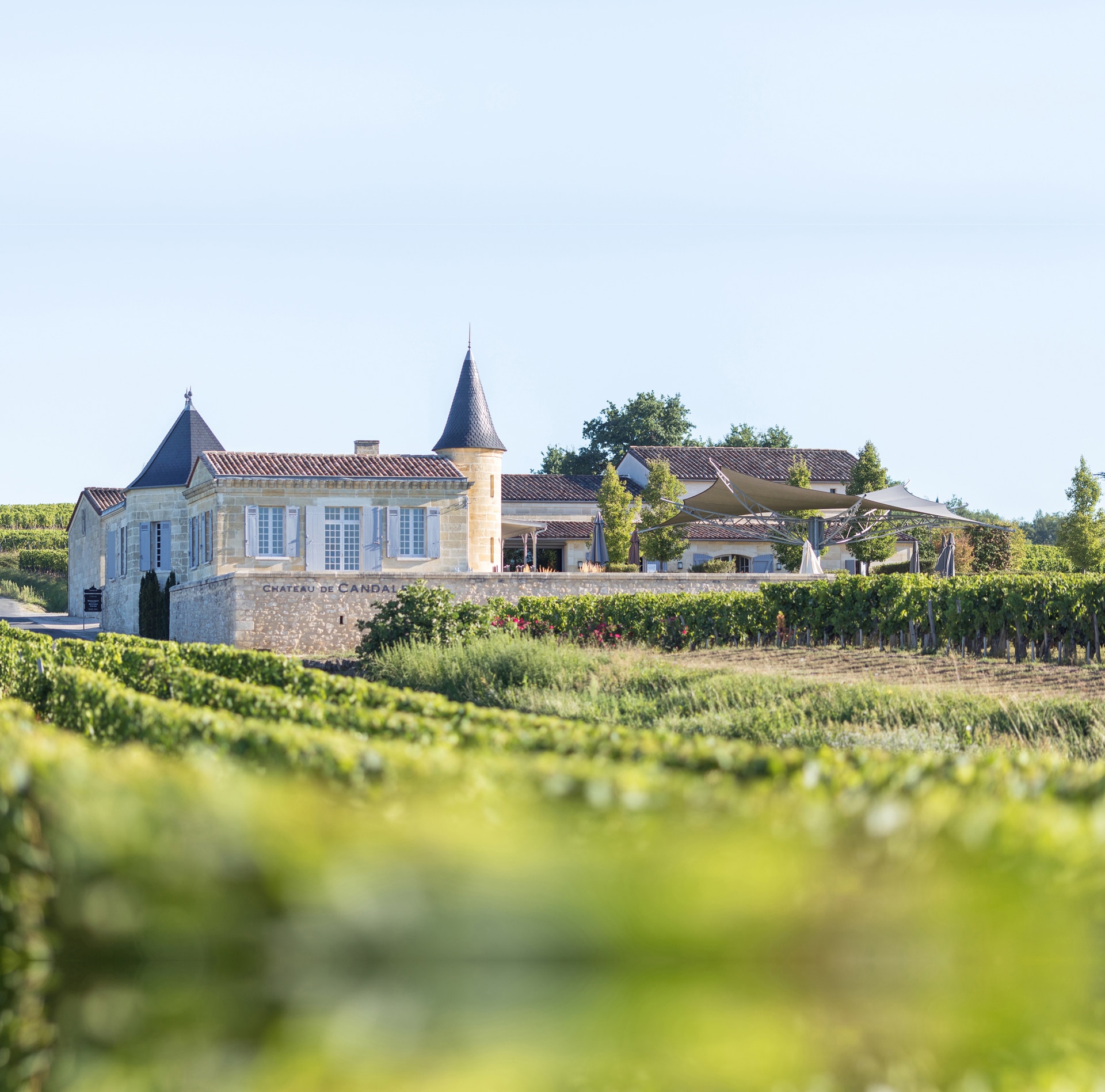 After studying business and marketing, Magali and Thibaut Decoster moved to Bordeaux to make their dream come true: to become winemakers.
They bought properties in the heart of Saint-Emilion and undertook very rapidly various works to confirm the quality of their wines.
The Château de Candale, which covers 6 hectares of clay-limestone slopes, is located on the famous south side of the Saint-Emilion Grand Cru appellation.
As an environmentally friendly vineyard, Château de Candale started its conver-sion to organic farming in 2021. The grape variety of the property is 90% merlot and 10% cabernet franc.
Château de Candale vines covers a great geological diversity enhanced by all type of exposures: South, West, East, or North. It is composed of powerful deep clay soils, fine aromatic and salty soils and lighter sandy clay soils.
The revival of these very high-quality parcels is due to the vineyard restructu-ration.
This enables wines with a great terroir expression.
Thibaut and Magali Decoster
Owners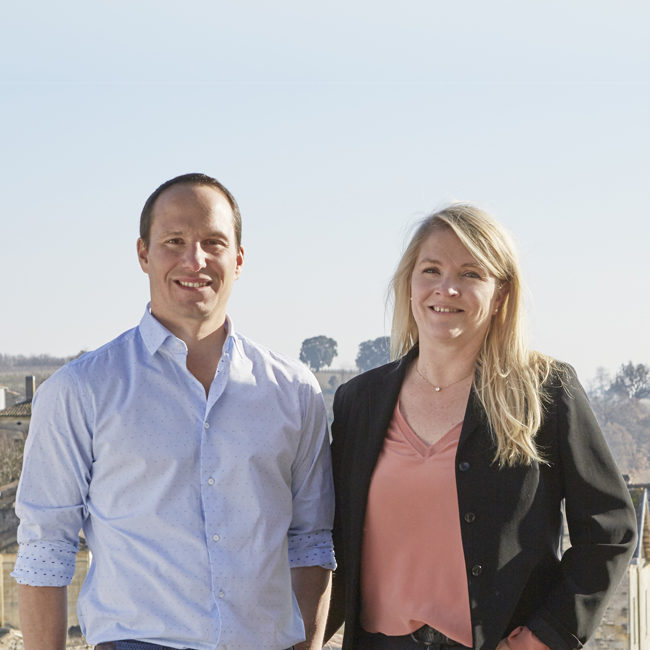 Château de Candale